Take Your Time. Look Around. Plan Your Trip.
MSRP:

$51,872

Save:

$21,972

Sale Price:

$29,900

DISCOUNTED $25K DOWN FROM MSRP!

MSRP:

$62,462

Save:

$23,472

Sale Price:

$38,990
Lifetime Loyalty
Our customers are customers for life. That's why FREE annual RV Inspections, dewinterization, and other awesome perks come with every buy! Did we just become friends?
We Carry The Best Brands On The Planet
Don't Just Take Our Word For It.
What Our Customers Say
No tricks, just honesty
My wife and I purchased a Class A Motorhome from Good Sense RV. They were extremely professional and provided outstanding customer service. They made the whole process fun and easy. They were very reasonable and we made a deal very quickly. No tricks, no run around, just honesty.
Matt F.
Fantastic to work with!
Excellent service. Very professional, reasonable pricing and customer focused. Steve and Justin made room for an emergency fix to our camper braking system. Inspected, analyzed and repaired problem in less than an hour. Amazing team of professionals. Thank you!
Peter I.
Highly Recommended
Outstanding service and professionalism! Could not be more satisfied. So grateful to find someone who genuinely seems to care about his customers. Highly recommend to anyone passing through Albuquerque or even locals. This is the kind of person you want to give your business to.
Sean P.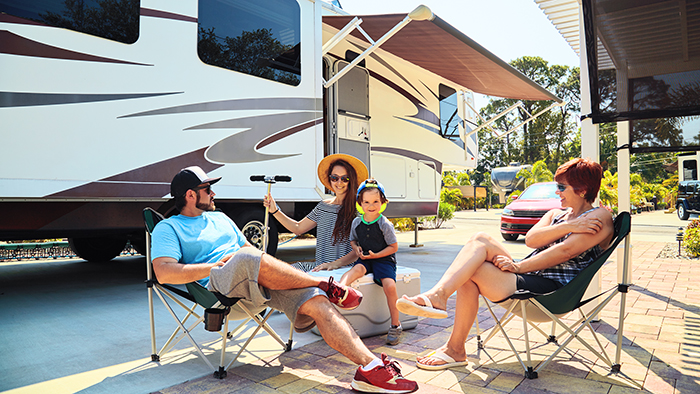 Hello fellow adventurer!
Welcome to Good Sense RV & Motors
We are a family-owned, local dealership who prides itself in honest pricing, and superior customer service. Some may say we're old fashioned, but we still believe a handshake means something. Purchasing an RV is more than a big financial decision…it's a rewarding lifestyle that comes with adventure and memories that last a lifetime.
As a locally owned business, our passion comes from recognizing that our customers value being treated like more than just a number.
From sales to service, our business model is simple and streamlined. Empower our customers with knowledge while providing honest pricing. That's purchasing with Good Sense.
Learn More